(Fintech is Offline) Launched 17th November 2021
With not so much information about Fintech Investment and it's creators, Fintech has come out a bit different than the usual money making platforms, with theirs having only one earning affiliate level unlike the previous popular platforms that led up to 3 referral levels.
What Fintech is all about
Aside from having only one referral level, Fintech has clearly come out as a platform that focuses majorly on investment plans that has a payout of 30% as a profit of your invested amount which is only enabled at the specified investing time frame that is 10am, 1pm, 4pm and 7pm. This is the time that you'll be able to submit your Money into the investment queue that is to payout after 4 days.
Registration to Earning
To be able to invest into the investment plans and earn from the affiliate program, you are first required to sign up from their website and complete a payment of KSH 350 as activation fee. If you were invited by a friend/client, they will earn KSH 250 from your paid registration fee and the rest goes to the Fintech Investments. Unlike many other previous platforms, Fintech gives you an opportunity to make a profit from investments without having to rely on referrals alone.
Earning in Fintech Investment
Aside from earning from direct (single level) referral program of KSH 250 per person and 30% interest under the investment program, you can also earn when your level 1 downlines invest for the 30% investment plans. You're paid a total of 3% for every amount invested into the program.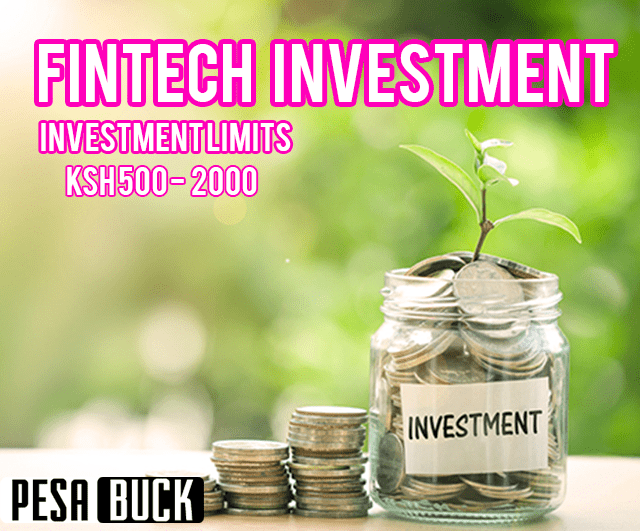 Fintech Investment denomination amounts
With a minimum of KSH 500 and a maximum of KSH 2000 per investment session, you can expect to have your payout with it's stated interest after 4 days and should be available for withdrawal as soon as the paid out balance is reflected.
Withdrawal limits
The minimum withdrawal limit is KSH 250 (without withdrawal fee) and has an automated payout system that should pay out to your Mpesa almost immediately after withdrawal.
Who owns Fintech Investments?
Fintech has come out without many information as to whom it belongs to or designed by. This brings up a lot of possible worry as to whether their investments is safe in the hands of Fintech. Surely enough, we've had more than enough occasions to know when not to be a member of an anonymous platform with the hope of making a profit, especially one that involves investing your money with a stated payout period that is going to earn you a profit after several days/weeks.
Without going any further, step with caution and keep updated on the progress of Fintech Investments by visiting this page. Members that have had an experience with the platform can leave their opinions in the comments section below to lead others on the same. Cheers.