(Twigamart Agencies is Online) Launched on 16th July 2022
What is Twigamart Agencies and how does it work
Being an update on new money making platforms online, Twigamart Agencies is coming out as a unique upgrade that you can rely on to make you a profit. Aside from earning through your affiliates you can expect to make a side income as well from watching short videos, clicking ads, answering trivia quiz, article writing, Binary bots and free spins. Check out below for an explanation of the listed earning means.
Earning Ways on Twigamart
Affiliate marketing | referrals
Paid to click adverts
Answering Trivia quiz
Blog or Article writing
Binary bots
Free and Paid spins
Chess and Draught Games
Watch Videos and Earn
As has always been with most of the platforms online, you'd mostly expect to make most of your income from affiliate marketing. This can be an advantage and a downside at the same time, depending on your approach to this. We have many who have developed an audience by creating their own network from contacts reach out on Whatsapp.
Together with social influencers with an decent following, these are some of the people that make the most money out of such platforms. It's no mistake that we do have others making more that others would. It's a skill and anyone can get it as well including you.
Prior to the first launching date, quite a number of people already developed a prospect base where they can share about the upcoming platform and what they can do to make better money. This is one of the several ways we see working well for a long time.
1. Affiliate Marketing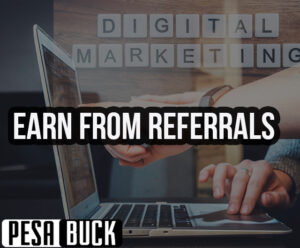 Simply put, in this case affiliate marketing is inviting new members into a platform and earning a commission from their membership and earnings. For this to reflect on your dashboard account, you need to have invited them using your given link. Once you sign up to Twigamart, you will be presented with an invite link that you can share to your friends.
This link is unique to you, and whoever signs up using it will reflect on your affiliate members list.
Affiliate Level 1 KSH 250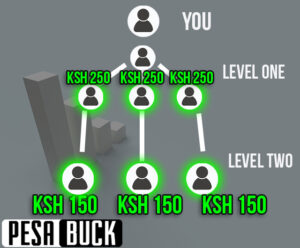 The earning breakdowns of the affiliate marketing on Twigamart Agencies are Ksh 250, 150 and 50 for the three earning levels. This comes after a registration fee of Ksh 500. For every successful invite into Twigamart, your account is credited with ksh 250 for every direct signup and activation. This is your level one.
Affiliate Level 2 KSH 150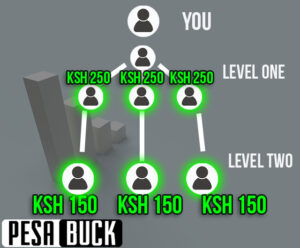 Your level two earnings come after a second invite from your level one team and earns you Ksh 150 and Ksh 250 to your level one team member. Something about your level two affiliate team is that, this is where we have the most of your gains coming from if you have a solid level one team.
You can potentially improve your teams' revenue by developing a connection to them and their team as well. Although there is usually a whatsapp group created to sort out any client issues, it's good to always make a second group to help your team and friends make good progress.
Affiliate Level 3 KSH 50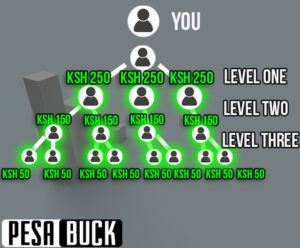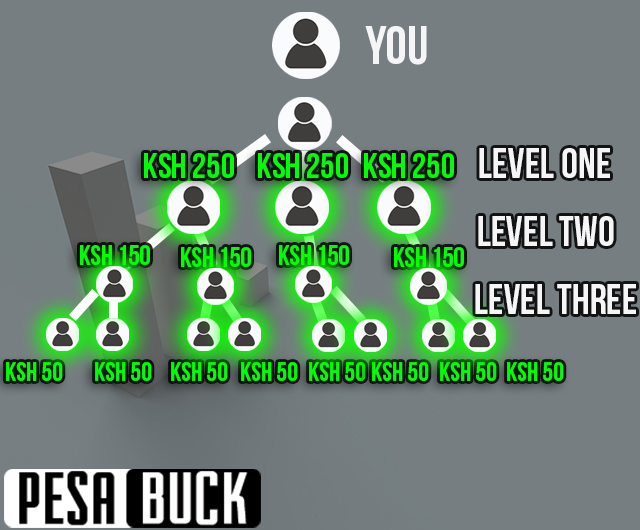 This is the final affiliate group and can be your largest. Depending on your efforts on your level one team, your contribution is going to directly trickle down to the second and third affiliate level. This will be making the most of the opportunity and this is certainly going to be a major boost n your team's efforts.
All your invited team members are going to show up in your dashboard and their account status shown. Both your level one, two and three will appear depending on their levels with their contact number. In case you would want to reach to any of your members, or add them to a common group then this is going to be incredibly useful.
Bonuses to affiliate earners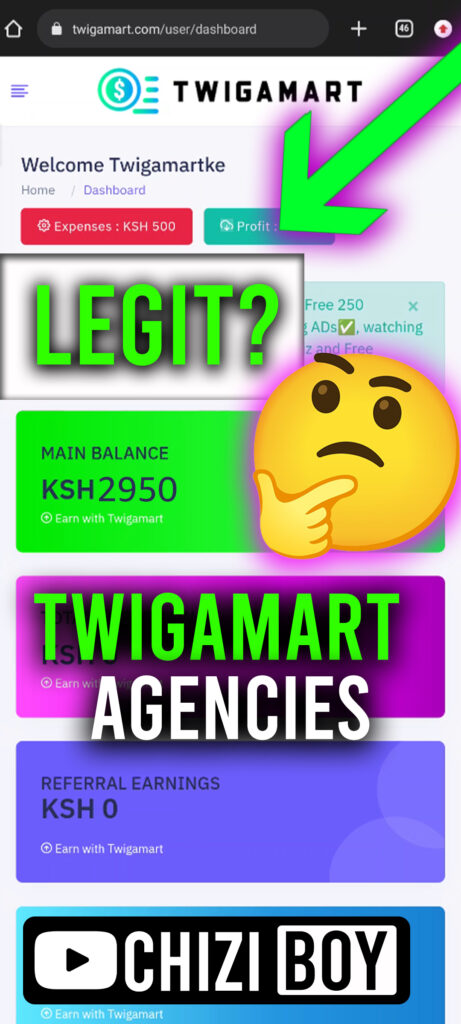 Weekly awards will be sent to top earners on the referral program. Please note that for others, earning from referrals can be very easy and profitable depending on your approach, or it could take you quite longer depending on how you interact with new members.
You can try out new skills and strategies to see which ones will work better for you eventually.
2. Paid to Click adverts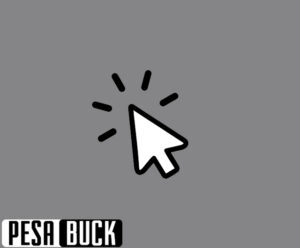 Twigamart has introduced a new earning method that would benefit members from clicking on sponsored adverts. Depending on specific days or their availability, you can expect to make a bit of an income from adverts on Twigamart Agencies.
3. Answering Trivia Quiz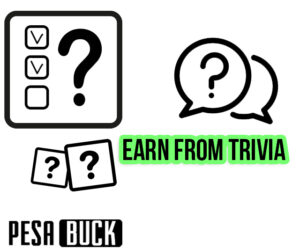 For every registered member, there will be new simple trivia that you can take on and try to get as many answers correct as you can. Trivia will be posted on selective days of the week, and everyone will have access to the them. For every session you score right, you will earn a certain amount of money and this will be withdrawable immediately it hits the minimum threshold.
4. Article Writing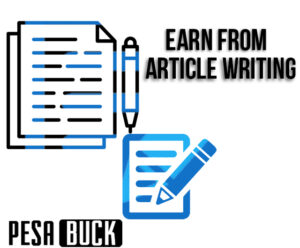 Blog posts will be shown to every registered member, and they can as well write their own and earn from it.
For a better chance of getting your article approved, you try composing any creative piece. This can either be a true story or a fictional composition. During the blogging days you are only allowed to submit a single post. For every approved article you submit, you will earn some funds and this immediately reflects on your dashboard.
Additional bonuses will be given to your posts, depending on how people interact with them by liking and commenting.
5. Binary Trading Bots and Forex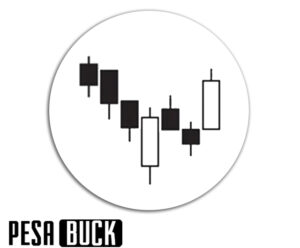 Twigamart have binary option bots that you can use if you are familiar with binary trading forex. You will have access to Forex trading classes and materials to help you understand foreign exchange better.
6. Chess and Draught Competition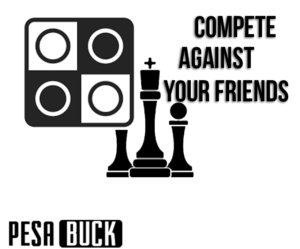 Challenge your friends or play against AI and win cash rewards after defeating your opponents. The better you are at the games the better you chance of coming out with the rewards.
Top players will receive weekly bonuses for their game plays.
7. Earn from Watching YouTube or short videos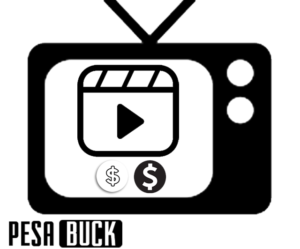 On specific days, you will be able to watch several short videos for a few seconds and earn. Your profits from watching YouTube videos will be accumulated until your balance reaches the minimum limit. This is when you can withdraw your funds to your Mpesa account. Payments will be made to the number used for registration on Twigamart Agencies.
8. Free and Paid Spins
For every registered member, you get two free spins that give you a chance to earn up to Ksh 1000. After you exhaust your free spins, you can use your dashboard account balance to try on more spins. Please note that winnings from spins isn't guaranteed and you may either win or loose.
If you decide to venture into this then do it responsibly. Do not be deceived by people claiming to be selling scripts to guarantee you wins. The website assets run on the server side, so you cannot change it.
Also Read: Earning Daily with Starship Agencies
Social Media Giveaways
Among free socials giveaways tiktok, instagram views and followers, twitter follows and YouTube views. Remember to share your social media handles if you wish to receive the socials giveaways.
Twigamart will be available in:
Kenya
Uganda
Tanzania
Rwanda
Nigeria
Twigamart Top Features
Instant activations
No deposit charges
Instant Mpesa withdrawals
Efficient Customer service
Buy Discounted Airtime
Conclusion on Twigamart Agencies
This being a new platform, you can expect to make profits around it's launching period. There is a time advantage of joining platforms, especially those that support referrals or affiliate marketing. Platforms with these systems are know to die along with time, from 5 months onwards when new members influx drops.
Detailed updates will be posted here after Twigamart Agencies launches on the 16th of July. If you're contemplating on joining platforms like this which is understandable, it is usually better that you find someone familiar with the platform and how it works.
For some that take the leap and rely on their efforts, they eventually get what they have been looking for and it is quite satisfying most of the time. Remember that Rome wasn't built in a day and be patient with your efforts.
What is Twigamart Agencies
Among the common online platforms going around offering ways of earning money from referrals or affiliate marketing, Twigamart also falls here with several other means of earning.