Mallpesa is Online (Launched 26th November 2020)
Coming out solely as a gambling site with a commission feature, don't be quick to get your hands on Mallpesa. The platform has been around for over 5 months. It's safe so say that many users in Kenya have signed up and have had a taste on how your money goes in and out of Mallpesa.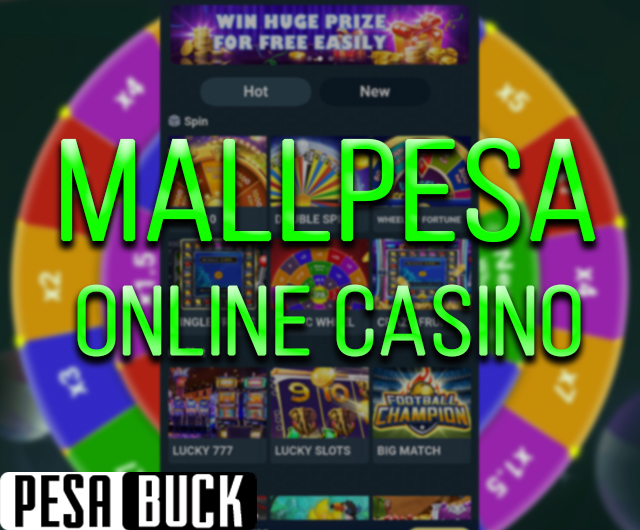 From the welcoming interface right after you have registered using your phone number, you are immediately awarded a free spin ticket. Consequently, this comes with a maximum cash prize of Ksh 100. The minimum withdrawal thresh hold is Ksh 100. Therefore, this means if you are lucky enough and win the maximum cash prize of Ksh 100 then you can proceed to withdraw your earnings.
Most of the time nine out of ten you end up winning Ksh 20. Right after you spend your free spin you will be required to start using your own account balance. Since you have won just Ksh 20 and the minimum stake is Ksh 30 you will have no other option but to make a deposit to top up your account balance.
Ways you can make money on Mallpesa
From the initial design of the website that also has an android app, there are primarily 3 ways you can make money from. With one being the betting runs in game form, you can also make money from affiliate commissions and being the top earner. There is a percentage distribution of earnings that you get from your referrals.
The usual Spins
You have 5 stake options and each has its own minimum and maximum potential wins.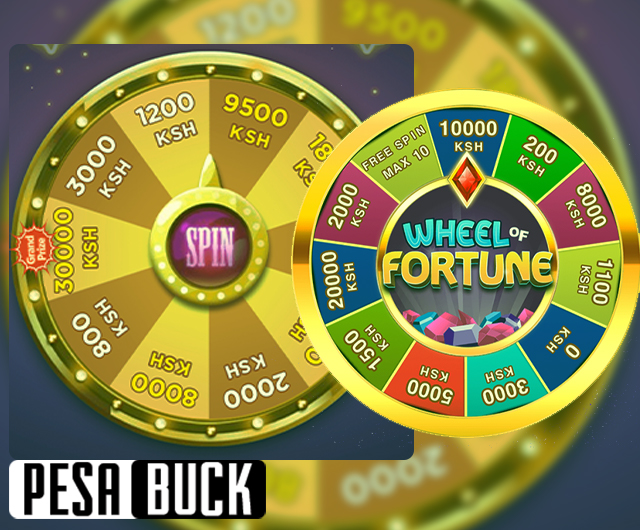 Other earning means on Mallpesa
From the first look on the website it's hard to miss that this is solely a gambling site. Equally important, you need to exercise your self control of responsibility while undertaking these features. We all know what gambling can do to you if you also decide to ignore the potential risks of the activity.
Additionally, it isn't long ago that Kenya was ranked among the countries with an alarming high number of gamblers. This is just a heads up to know where we generally stand as a majority as well as where we are headed. There are 12 quick categories that you can select from to make an attempt of earning on Mallpesa.
Spin Games
Similar to the first free gifted spin after joining mallpesa, there are three other spin betting games.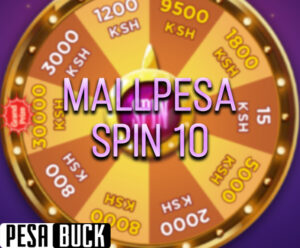 Spin 10 has 10 stop points on the rotating wheel and has a selective feature of picking from 5 stake presets. You can't have a custom stake value.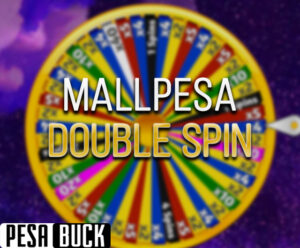 The double spin betting game has 49 wheel stop points of different color groups as well as their multiplying value. Payouts will be made depending on the stop point on the wheel.
For instance if you select a chip coin of Ksh 100 at the bottom left of the page and tap on color yellow, then you will have won your stake if the wheel lands on any yellow stop. If it lands on any other color indicator then you have consequently lost your bet.
You can stake on multiple colors but you will then loose if the wheel pin does not fall on any of your selections.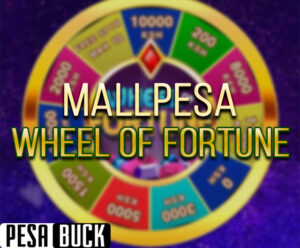 The wheel of fortune is coming in as similar to the spin as mentioned earlier, only that this specific one has a chance of landing on 10 free spins. Additionally, depending on your stake at the time of making your spin, the free 10 spins won will run with each acting as your stake amount.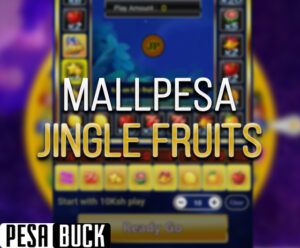 With 10 different selections to pick from, you can make several picks ranging from fruits as well as some of the icons on the lucky 777. Each pick selection starts with a minimum stake of Ksh 10. You can then make stake selections for an amount that equates to your account balance.
Jingle Fruits matching wins
After you commence the game, a rotating run will cycle among around the icons with a multiplication value tagged alongside them. Where it lands is what consequently determines whether you have won or lost. A winning stop means that the icon you selected matches with the stopping point and gets a value multiplication depending on its tag multiplication.
Also on New Earning Platforms: Earning Daily with Twigamart Agencies
Can I get better at this game?
So far it's clear and it's easy to tell that all these have no favourable skill and it all runs on luck and nothing else. There isn't getting better at these games as it is all generated randomly. You can't possibly rely on a pattern and predict the next step. Again, this is all just like the toss of a coin.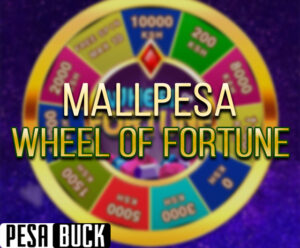 On this Magic wheel game, stakes run up from a minimum of Ksh 30 and a maximum of Ksh 2000. In most cases, it' woth asking yourself, is the maximum stake worth the risk? The minimum stake of Ksh 30 can cash out a maximum win of Ksh 1050 while the maximum stake can payout a maximum of Ksh 70,000
The Magic wheel game has 3 overlapping wheels and the further you go into the next wheel, the greater the multiple of the win. Wherever the wheels stop at is where your multiple is calculated.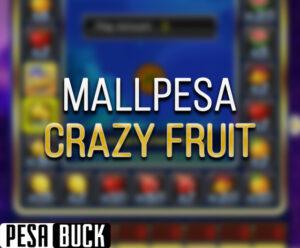 The casino game Crazy fruit on Mallpesa runs closely similar to Jingle fruits, hence the need to understand how things may . The difference is that Crazy fruit has 7 different fruit types that you can select from and they each have a multiplier tag. The watermelon fruit carries the highest multiplier value of 50 and the apple has a x2 value.
The minimum stake being Ksh 10, you can stake as high as your account has before running the game. You can also pick several fruits at the same time before running the stake.
The importance of responsible gambling
Please keep in mind that it's equally important noting that all this comes with a risk of losing your money. Nothing is guaranteed on these fortune rolls. Furthermore, it is very important to keep in mind that you need to be a very good regulator of these games. It can be fun alright but fair enough, could consequently be costly as well.
Slot Games
Seen those running combinations that mostly come up on casinos that stops at an identical match to be a jackpot? There are also three slot games on Mallpesa and you need a very rare combination match of these reels to have a winning round.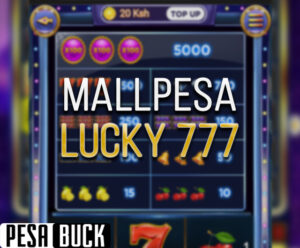 There are 8 reel icons to match from.
The 777 lucky number with a maximum win of Ksh 30000 on the 1000Ksh stake
Diamond reel with a maximum win of Ksh 15000
The Red Bar that has a maximum payout of Ksh 5000
The purple Bar with a maximum payout of Ksh 3000
The Blue Bar with a maximum payout of Ksh 2000
Bells with a maximum payout of Ksh 1000
Oranges for Ksh 300
Cherries for Ksh 200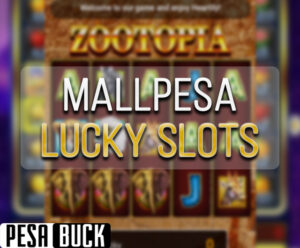 Coming in closely similar to the lucky 777, Lucky slots comes in a Zootopia theme with pictures of wild animals and letters of the alphabet. Again, you need 5 matching reel results to fall on a win. The minimum stake is Ksh 30 and the maximum is Ksh 1000.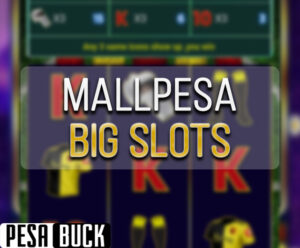 The Big match game on Mallpesa is a reel winning type of game similar to the lucky 777. Similarly, the reel icons are of 9 different matching possibilities and you need to fall on any of them to make a profit. The highest rewarding match is a trophy cup with a multiplying value of x30 and the least paying combination is on the (number 10 icon) that accordingly has a 10 percent payout of your stake.
Mallpesa games on the Popular category
Besides the mentioned 9 games above that you can choose to play from, there are also three additional games commonly played.
These are Flappy bird (not the common game), Lucky box and Crazy bird.
Flappy bird and Crazy bird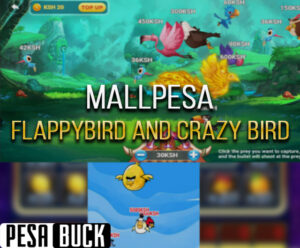 With stakes ranging from Ksh 30 to 1000, these are more fun oriented games that come with further animated designs and sounds, but you can still make losses.
The Flappy bird game on Mallpesa is basically a shooting game where you try to hit flying birds with different prize tags. The minimum payout on this game is Ksh 36 when you go for a stake of Ksh 30 and up to Ksh 12000 when you go for the maximum stake of Ksh 1000.
Lucky Box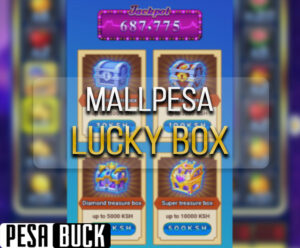 This is the last game of the popular category and presents with 4 treasure boxes that you can choose from. On the top of the page is a Jackpot tag price that you can crack, but extremely rarely.
The four treasure boxes can be opened from a a price of Ksh 30, 100, 200 and 500 consecutively. Their relative payout is Ksh 1500, 3000, 5000 and 10,000.
Other games on Mallpesa that you can make money from
On the new category, there are 4 other games that are closely similar to the ones above, and all have the common payout price range. These games are Super 777, Football frenzy, Cash spin and Pesa roll.
Earning up to Ksh 20,000 on Top Agent Awards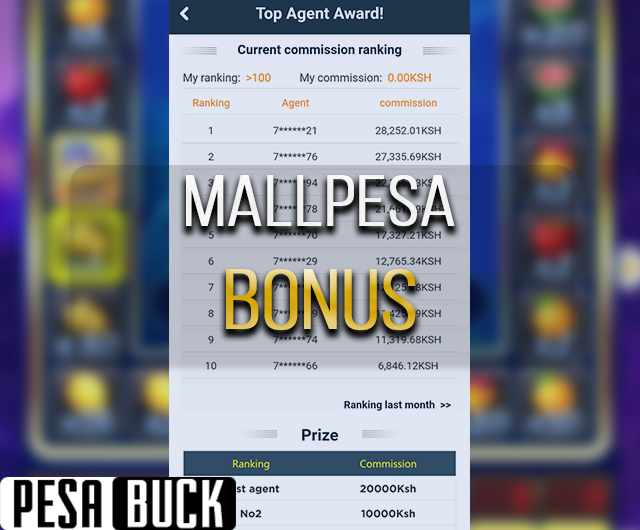 Top 10 of the best earners in the commission category receive monthly bonuses going up to Ksh 20,000. With ranks number 4 to 10 getting a bonus of Ksh 2,000, number 3 will receive Ksh 5000. Number 2 will receive Ksh 10,000 bonus and the first will earn Ksh 20,000.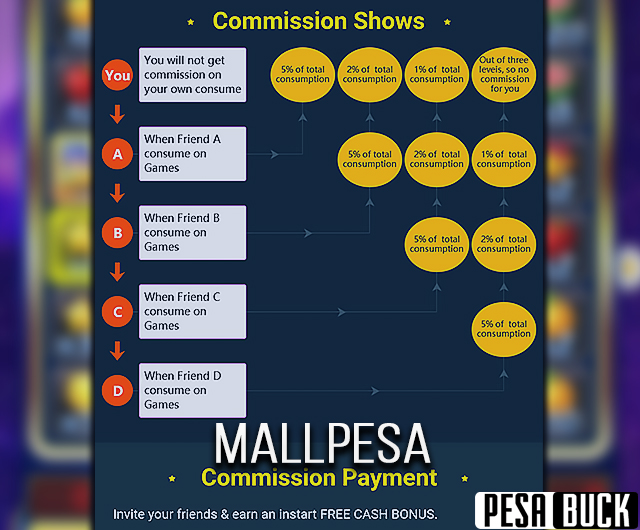 The bonuses are awarded within 3 days after completing a single month and the rankings will consequently be reset.